This blog is dedicated to my Delorean, VIN 16908, however this post will be slightly different. One of the guys I know through my car club bought a Delorean that had sat for many years. The frame was rusted, the panels had some minor damage, and the car basically need a lot of attention. He planned to separate the body and frame. I jumped at the chance of helping! About a week before at the DMC Midwest Open House event, we recruited another local member.
The car as it is: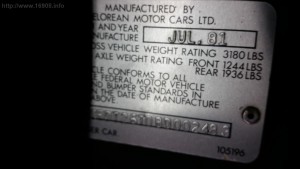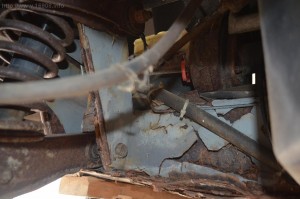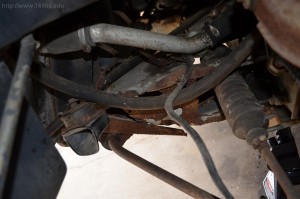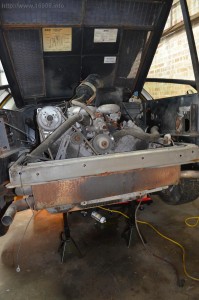 The car's owner also does some very cool stop motion animation with this guy: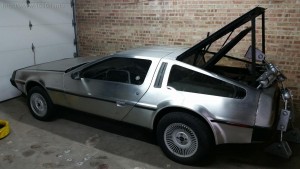 We started with this checklist: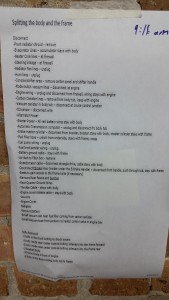 …and made our way through it: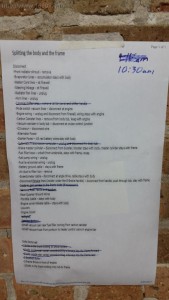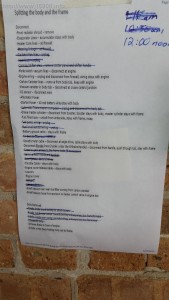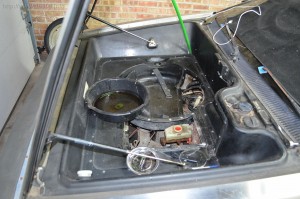 The bolts in the engine bay had to be cut off with a reciprocating saw The seat belt bolts, the interior bolts, and the shock tower bolts came right out.
A corroded brake line wouldn't disconnect from the brake master cylinder, so it needed to be cut.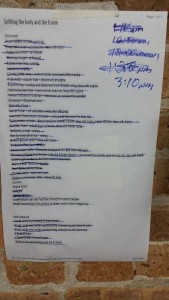 Around 3:10, we're ready to try raising the body, so we set up the Max Jax lift:


The owners car has a manual transmission, so we had to locate the clutch line. Access to disconnecting the line was terrible, so we opted to cut it. The clutch line looked to be the original failure prone plastic lines, which would have needed replacement anyway.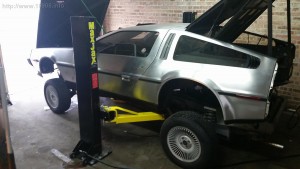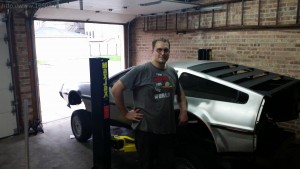 Me, happy:

After disconnecting some more grounds from the front wiring harness, we finally got everything up free:

It's raining on the rusty frame. At this point, it's not much of a concern: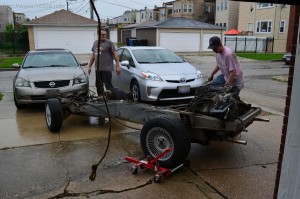 The owner built the very sturdy moveable platform for the body to sit on: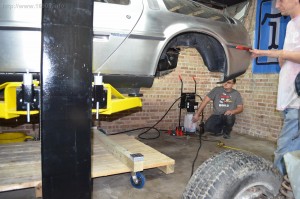 Luckily, the owner has a two car garage, and both garage bays are available: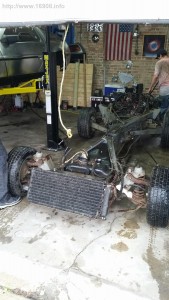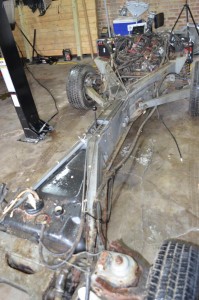 We started around 9:15am. With about a 30 minute break for lunch, and after some delays in setting up the lift, we finished around 4:30pm.
Me, again, sweaty, tired, wet from the rain, dirty, happy:

The owner is currently planning an electric engine conversion. The PRV engine will be put up for sale. The gas flap hood is also for sale.
Tweet