I'm trying to reduce vibrations while driving. It was recommended to try some poly sway bar bushings.

Old bushings, new ones: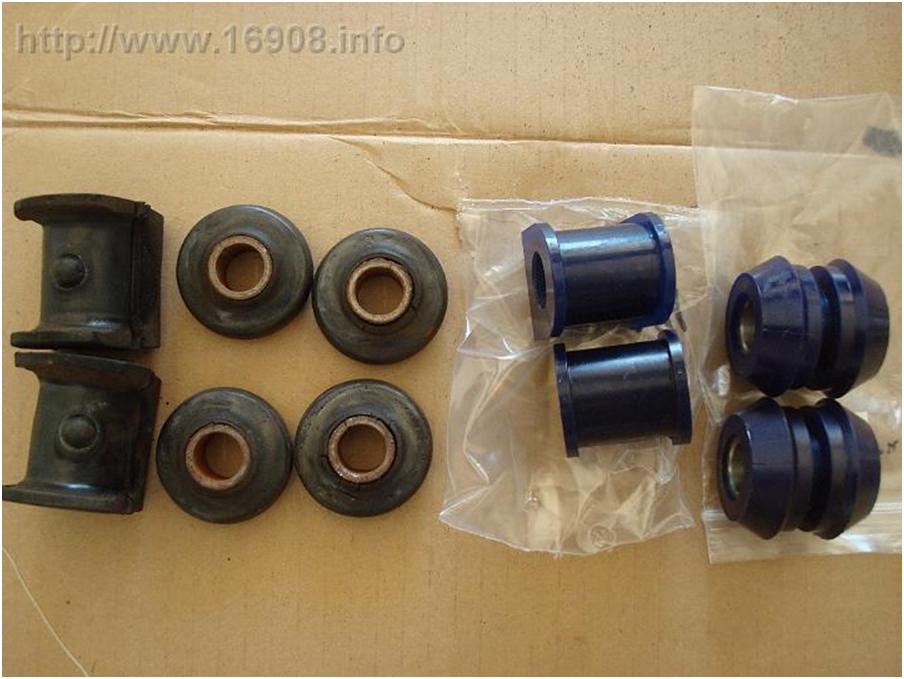 While I had the sway bar out, I POR 15 painted it:

Old paint flaking off?

Can't tell, but it's now glossy black:

I crossed some threads reinstalling the bolts to the sway bar in the crumble tube. I reinstalled the bolt, and it went in a little rough. Ugh.

Costs:

Bushings for end (set of 4): $75.00
Bushings for clamps (set of 2): $34.00
POR15: On hand

Tweet