Automatic Transmission filters have not been available for many years. The only options were:
Find an NOS filter
Cut apart a used filter, replace the filter material, and weld or use aluminum tape to seal it back up
Don't use a filter
…until now! One brave individual took up the cause, and found a company to reproduce them! After buying one, two years ago, I finally got around to replacing it. Draining the ATF: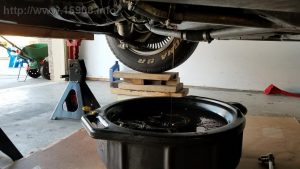 I tried getting the pan off without disturbing the coolant system, but there was no wiggle room. Oh well, the car could use a coolant flush anyway.
Looks like someone used the cut, replace, and weld method on my existing filter: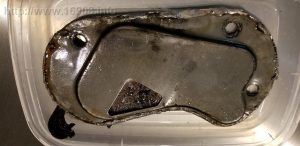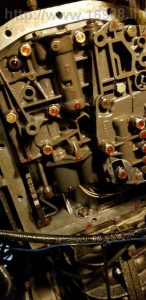 There was a decent amount of material on the magnet: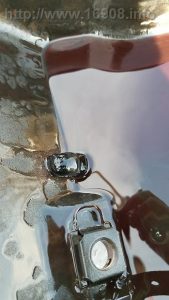 Cleaning the pan:

I liked the quality of the new filters so much, I bought two extra: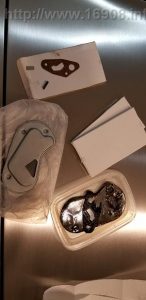 New filter installed: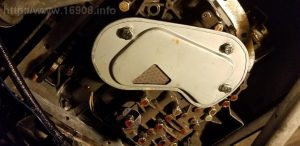 I'm interested in getting rid of any ATF leaks, so I bought the silicone transmission pan gasket offered at DPI: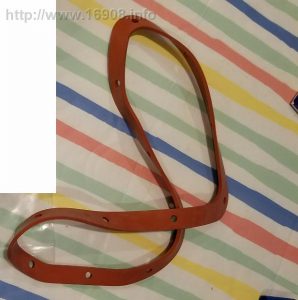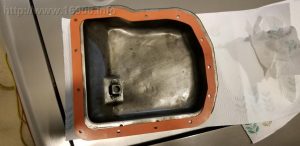 The bolts I had for the transmission pan started to spin while torqueing them. The new gasket is thicker than the previous one. After some panic, purchasing and installing longer bolts solved the problem.
Time to refill the trans:

Bleeding the coolant, and looking for leaks! Ready to be back on the road after 5 months of winter!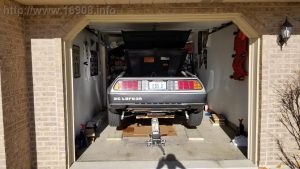 It still leaks ATF. It will always leak ATF: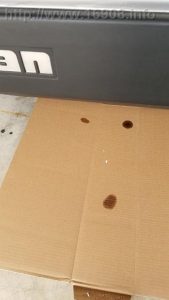 Costs:

| | | | | | | | | |
| --- | --- | --- | --- | --- | --- | --- | --- | --- |
| Item | Purchase Date | Vendor | Qty | Unit Cost | Cost | Shipping | Tax | Total |
| Automatic Transmission Filter | 9/15/2015 | eBay | 1 | $ 46.99 | $ 46.99 | $ 3.74 | $ – | $ 50.73 |
| Automatic Transmission Filter | 10/30/2015 | eBay | 2 | $ 46.99 | $ 93.98 | $ 7.48 | $ – | $ 101.46 |
| 1 Gallon Castrol Dex/Merc ATF | 4/18/2018 | Adavance Auto | 1 | $ 21.99 | $ 21.99 | $ – | $ 1.76 | $ 23.75 |
| Silicone Transmission Pan Gasket | 3/4/2018 | DeloreanIndustries.com | 1 | $ 24.50 | $ 24.50 | $ – | $ – | $ 24.50 |
| 7mm1.00 x 20mm Zinc Class 8.8 Hex Cap Screw | 4/6/2018 | Menards | 10 | $ 0.49 | $ 4.90 | $ – | $ 0.42 | $ 5.32 |
| Prestone 50/50 Coolant | 4/18/2018 | Walmart | 1 | $ 8.88 | $ 8.88 | $ – | $ 0.71 | $ 9.59 |
| | | | | | | | Total | $ 215.35 |
Tweet