If you're a fan of 1980s John Hughes films like Sixteen Candles, Weird Science, and The Breakfast Club, you might know they are all set in the fictitious town of Shermer, IL.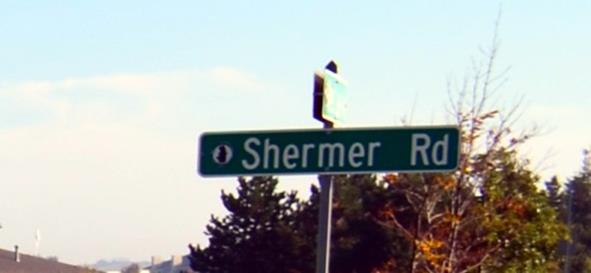 Most of the filming for these movies was done in the northern Chicago suburbs. I had always wanted to see some of these locations, and shoot some "then and now" pictures. On the morning of Sunday, September 28th, 2014, I packed up the Delorean with my camera, tripod, and set my GPS for Shermer… or rather Des Plaines, IL. I'm just now getting a chance to post the picures.
My first stop was the former Maine North High School. The school opened in 1970, but was closed only a few years later, and later repurposed as an Illinois State Police Headquarters. The empty school was a prime candidate for filming every scene in The Breakfast Club, and a few scenes in Ferris Bueller's Day Off.


Here's Molly Ringwald's Character arriving for detention:


Here's how it looks today.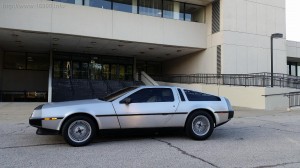 Here's Judd Nelson's character arriving for detention:


And here's me, trying my best to re-create the same picture: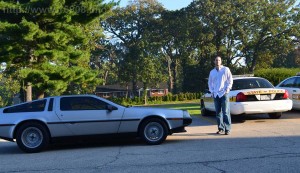 Now I'll skip ahead to the end of the movie when everyone leaves. This picture is great because you can just barely see all the main characters, and John Hughes playing the dad of Brian (Anthony Michael Hall):


Here's my version (just a cropped version from an earlier pic):


Here's Emilio and Ally: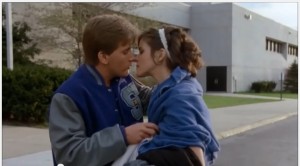 And the same setting in 2014:



Molly and Judd: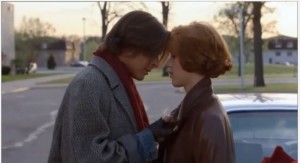 Same area as before, just a different angle: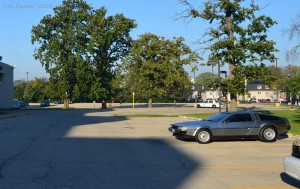 Here's a cool shot from the entrance, and you can see the red house behind Judd Nelson when he arrives: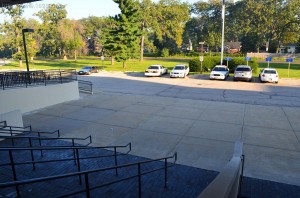 That's really all I could shoot here. I wasn't going to try and get inside the building. A few months later, a friend sent me a link to this New York Times article, where the author, and John Hughes's son go into the building:
http://www.nytimes.com/2014/12/21/travel/the-teen-streets-of-john-hughess-chicago.html
Next, I wanted to see the High School where Ferris Bueller picks up his girlfriend in the Ferrari. This is Glenbrook North High School in Northbrook, IL, which is also where John Hughes himself went to High School: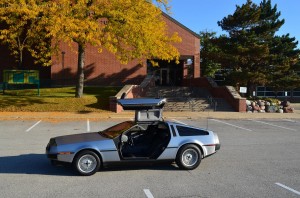 Sloan getting picked up:


Ferris Waiting: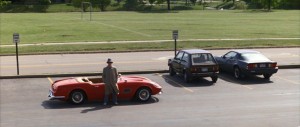 The Delorean and I aren't nearly as exciting, but here we are. It took a long time to position the car in the same parking lines:


I tried to line this picture up perfectly: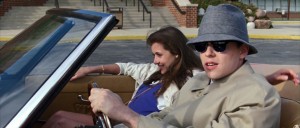 …but I just couldn't do it with the lens I brought. It actually worked better with my cell phone: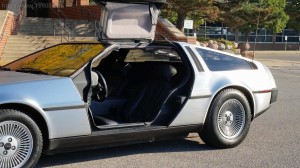 Ferris, Sloan, and Cameron driving away: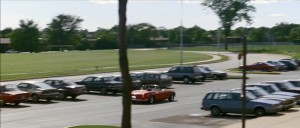 The Delorean:

Well, that's everything I shot in the limited time I had. I hope to travel out there again in the future, reshoot some pictures that didn't turn out as well, and possibly visit some new locations. Thanks for viewing!


Tweet