My passenger side axle's CV boots tore open. Possibly because the previous owner didn't use the correct clamps. The hose clamp interferes with the bolts: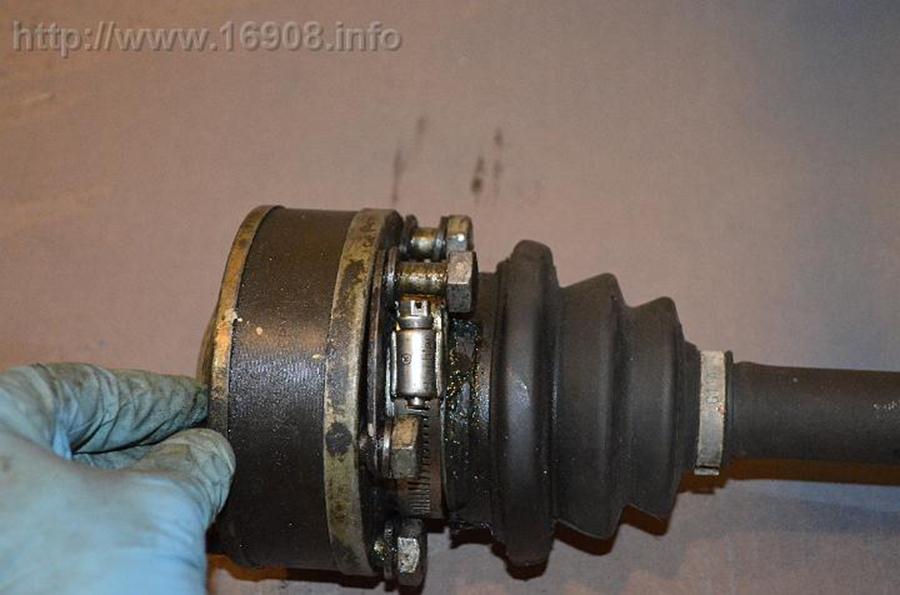 Here's where the hose clamp dug into the boot and cut it open: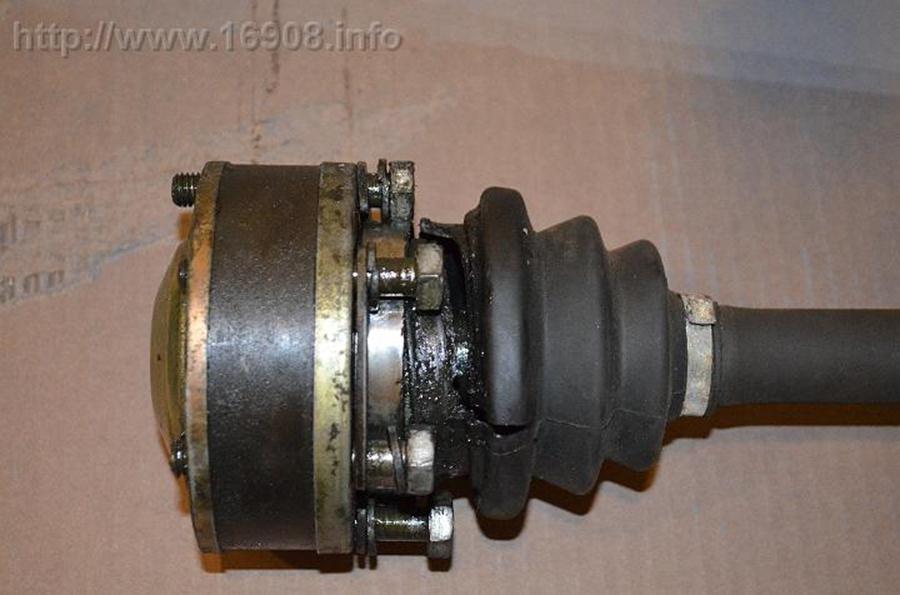 This one split:
Supplies:

Large sheet of cardboard
Simple Green
Paper Towels
Garbage bag
Nitrile Gloves (several pairs)
CV boot clamp pliers
Large Groove Joint Pliers (to reshape the cup that holds the large end of the boot)
Small flat screwdriver
Hammer
Side Cutters
Old toothbrush to clean bolt threads
New CV Boots, grease, clamps
Zip Ties for small end of the boots
Blue Threadlocker
Music
Degreased: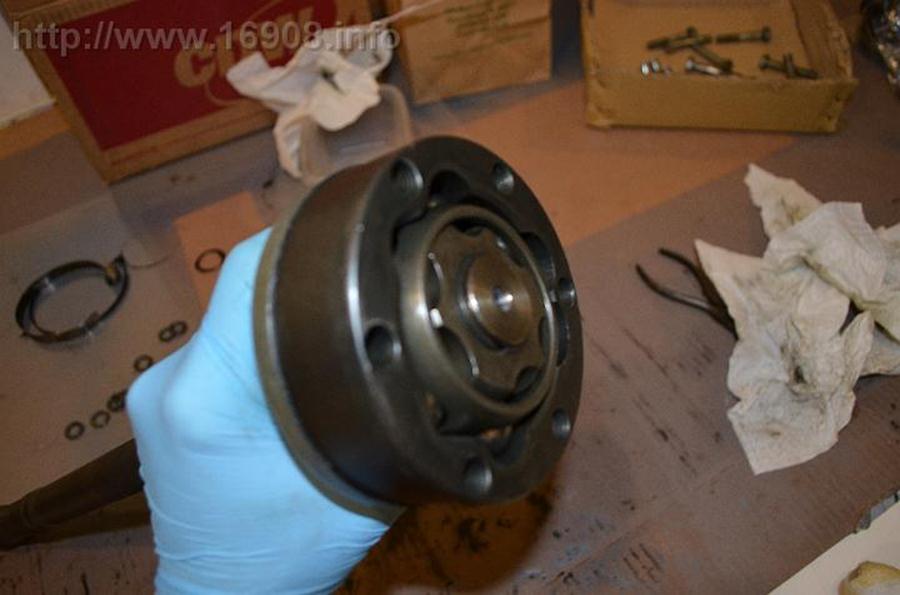 Packed with grease: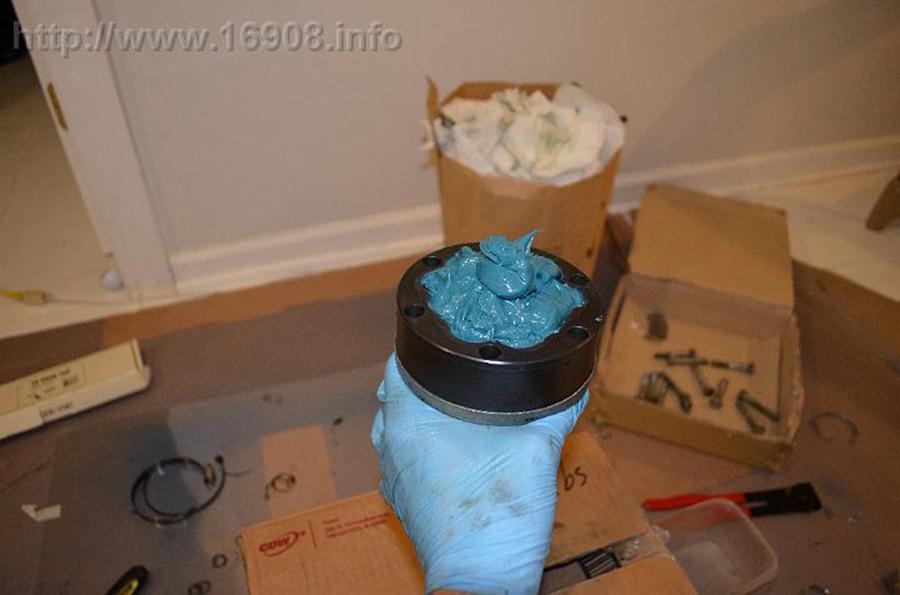 Done:
Installed:
I also replaced a missing lock washer.
I couldn't get too many pictures because my hands were always greasy.
| | | | |
| --- | --- | --- | --- |
| Item | Vendor | Cost | Tax |
| Axle Boot (with lock plates) | DMC Midwest | $14.95 | $1.16 |
| Axle Boot (with lock plates) | DMC Midwest | $14.95 | $1.16 |
| M10 Stainless Lock Washer | Ace Hardware | $0.75 | $0.06 |
| Loan-A-Tool CV joint boot clamp pliers | AutoZone | $15.00 |    |
| Return CV joint boot clamp pliers | AutoZone | -$15.00 |    |
|   |   | Total | $33.03 |
Tweet