Winter storage: moth balls to repel mice, steel wool to keep them out.
New battery charger. I use it every few days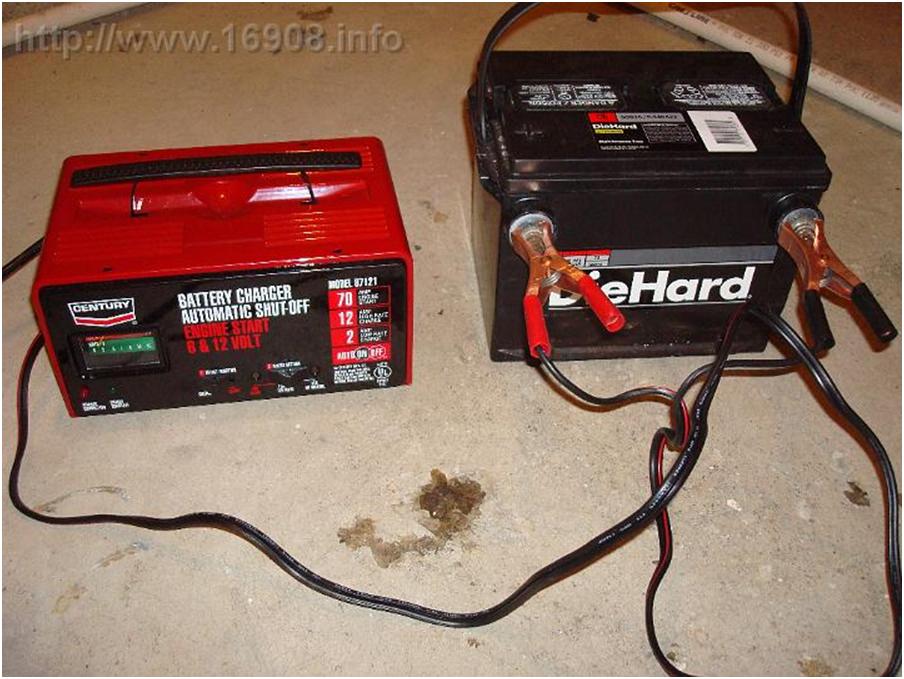 New garage setup. I installed the electrical outlets. Got my old stereo (gift from Junior High Graduation in '94 – my first CD player!). Track lighting salvaged from the townhouse. I think it works well in the garage.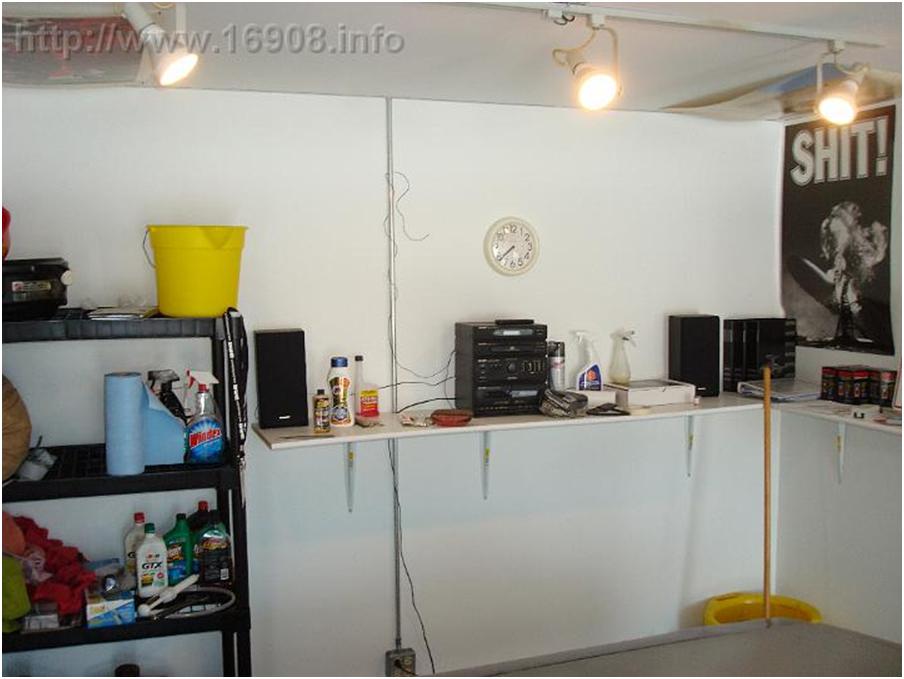 Rear of the car on SUV jackstands, 2×4. Wheels removed, 2x10s added to support suspension and take weight off the trailing arm busings:
Extra Automatic Transmission cooler installed by a previous owner: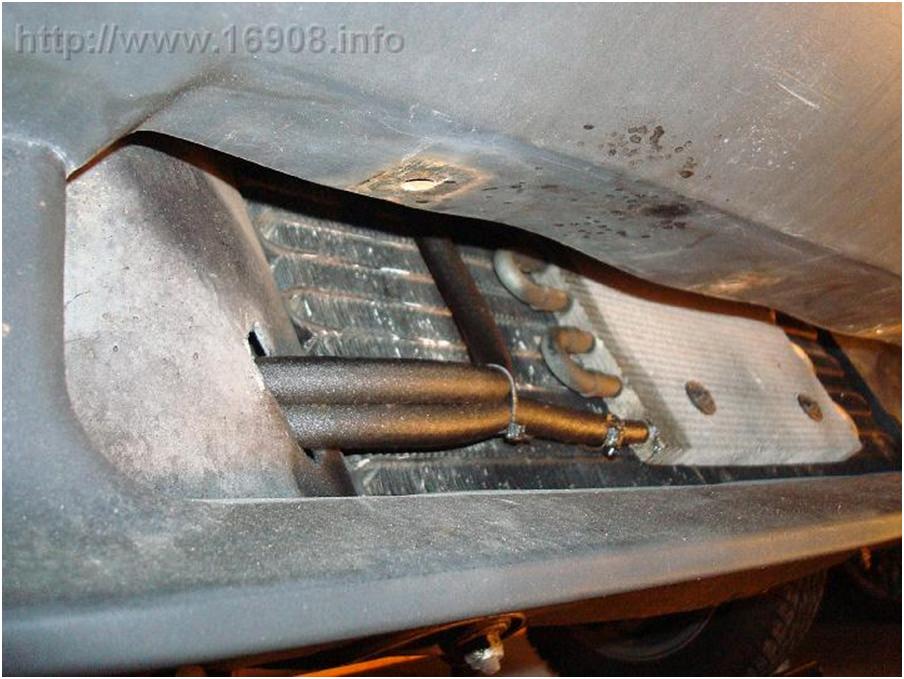 Extra trans cooler lines along the frame:
They tapped into the stock cooler lines: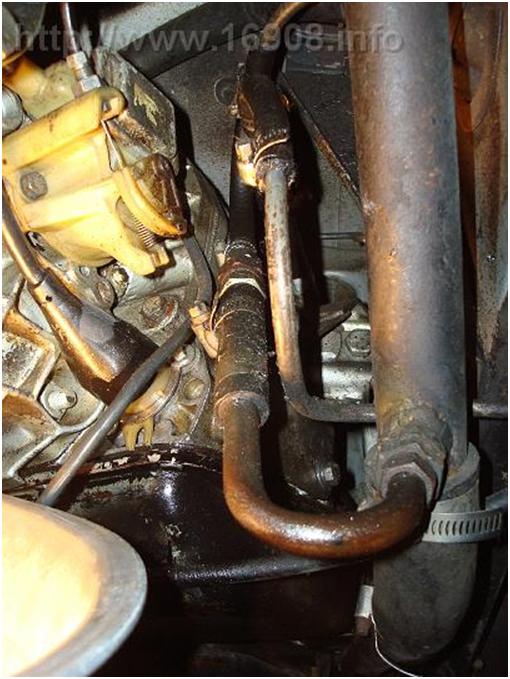 That shouldn't be attached like that…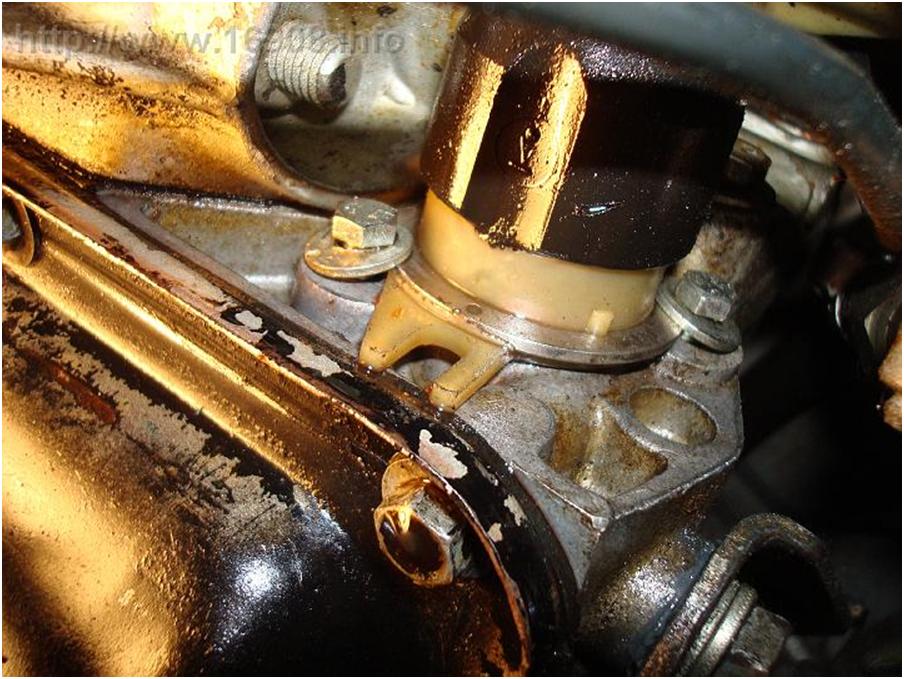 Loose trans mount bolts: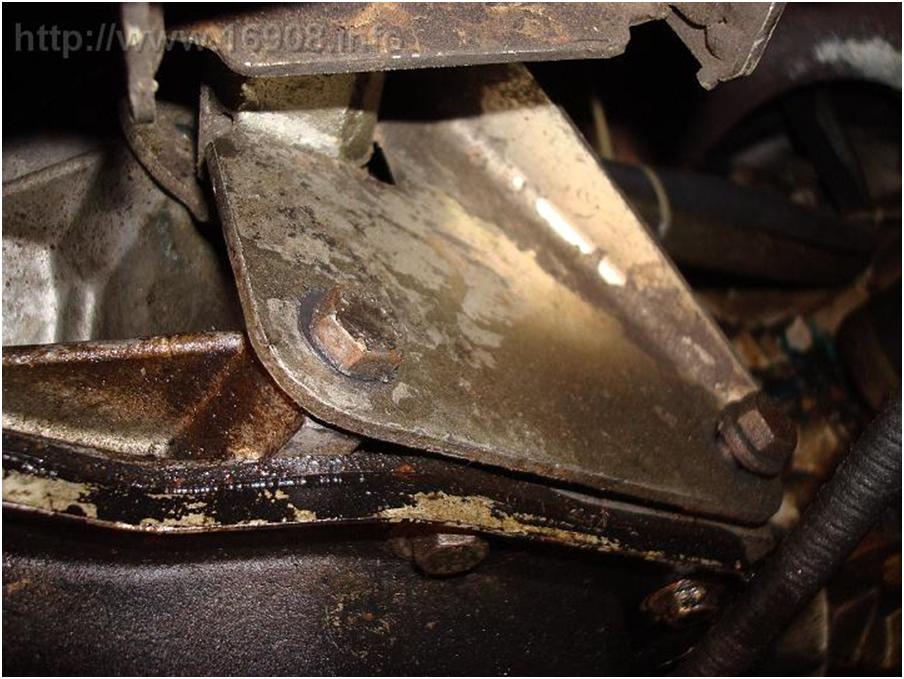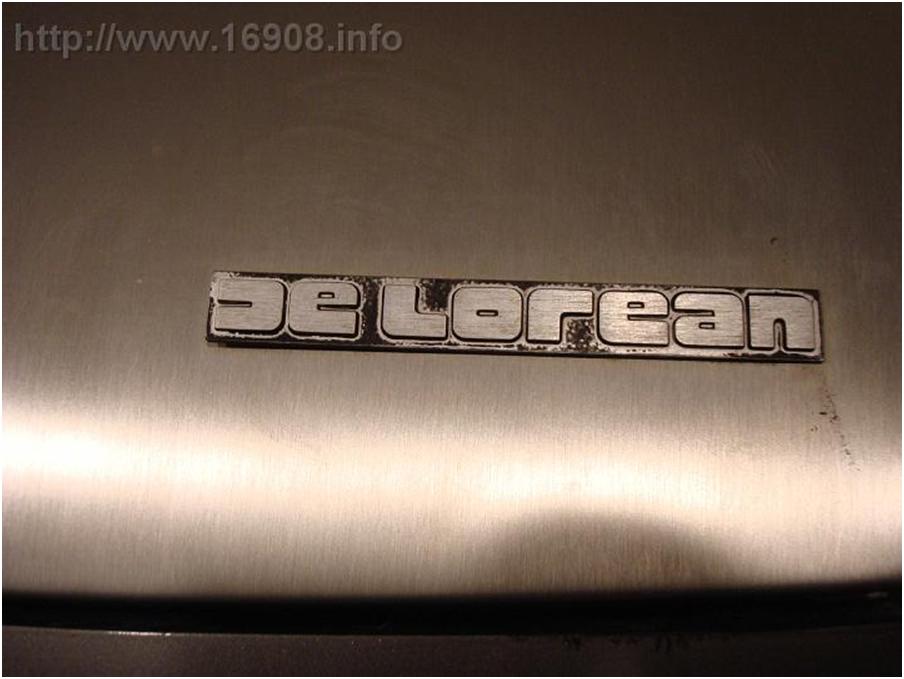 Old worn emblem removed: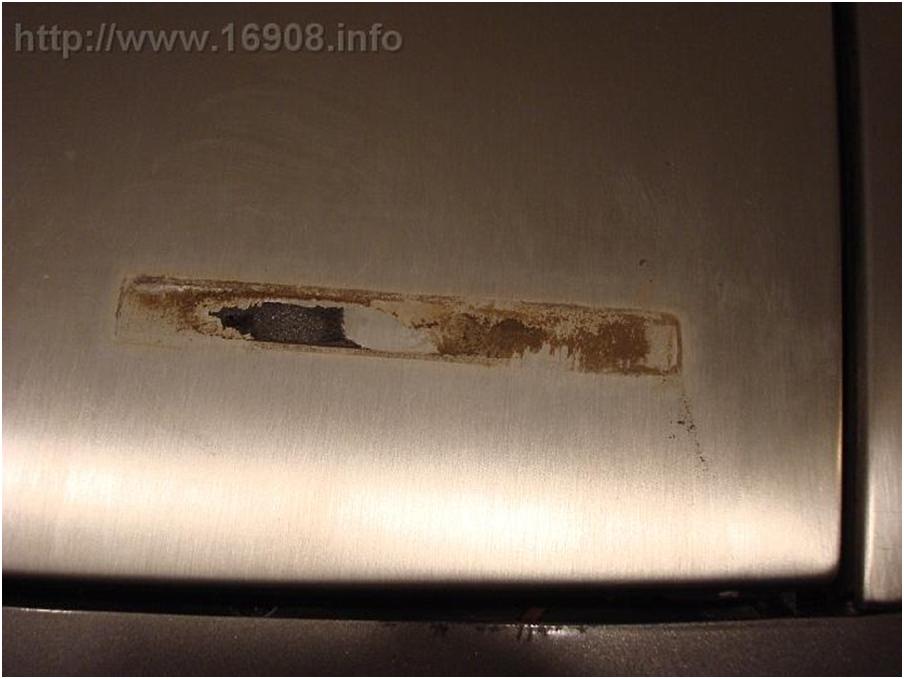 Back of radiator. Stiff hoses, wrong clamps
Wrong clamps again
Brittle coolant hoses, trying to remove, ended up cutting it:
Caught coolant:
Coolant pipe with undercoating!
Undercoating!
Front of the car: Jack stands with a 2×4, wheel ramps just in case. Extra trans cooler removed!
Draining Transmission fluid: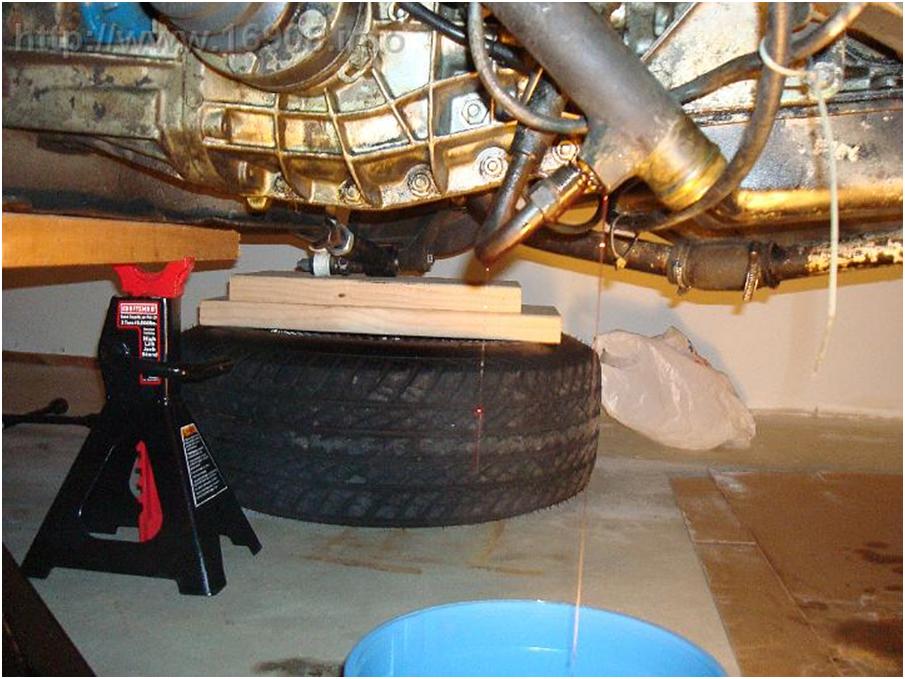 Extra trans cooler removed:
Can't remove this line, starting to destroy the fitting, access is impossible:
Ended up cutting it:
Drain the system more:
Coolant pipe support bracket, with undercoating!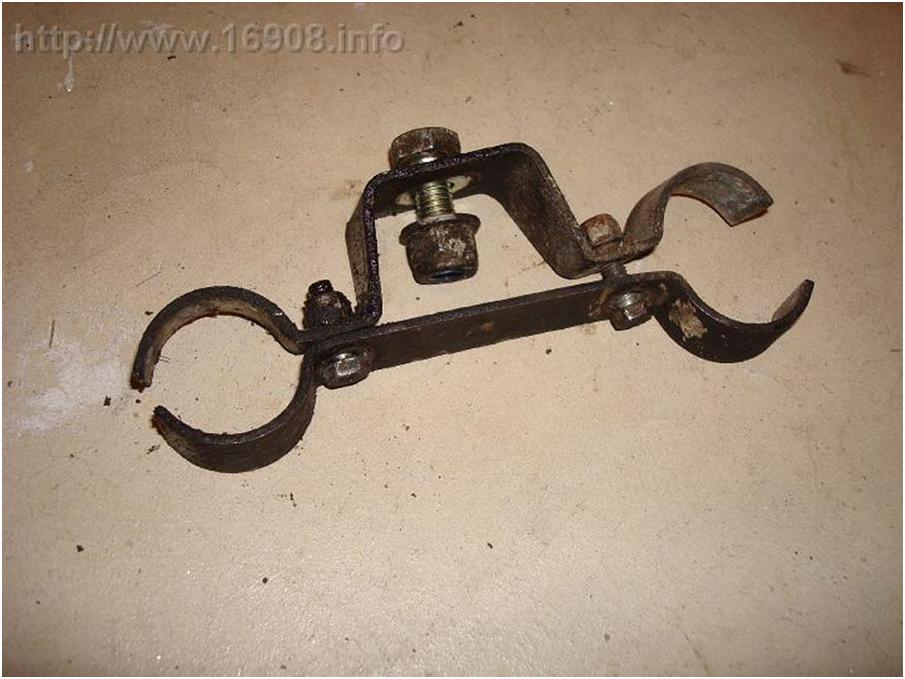 Fascia, radiator shroud storage: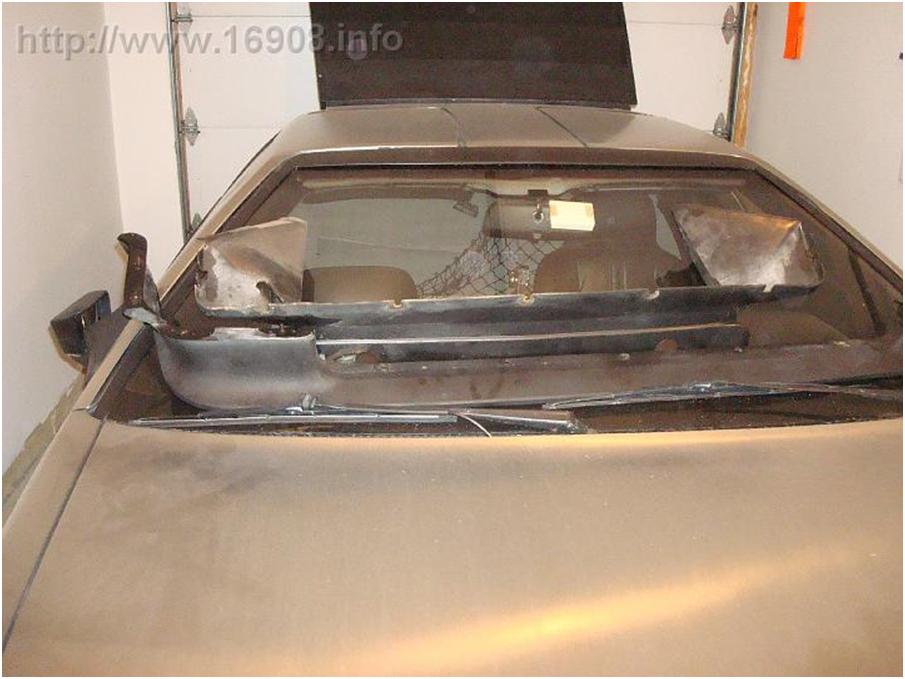 Sway bar: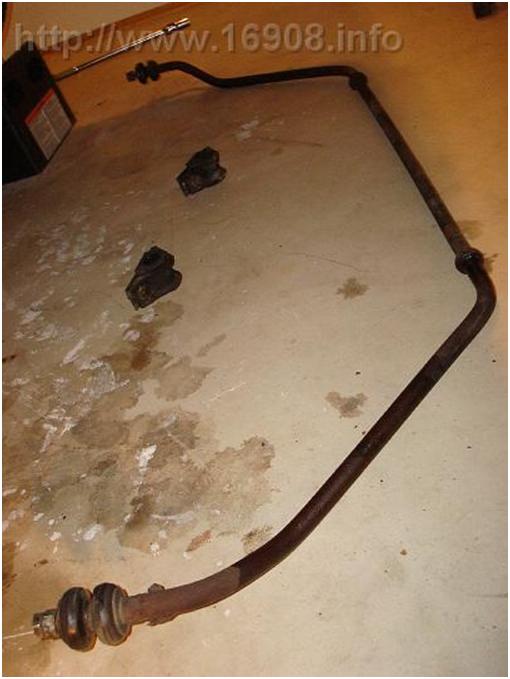 Ready to be removed: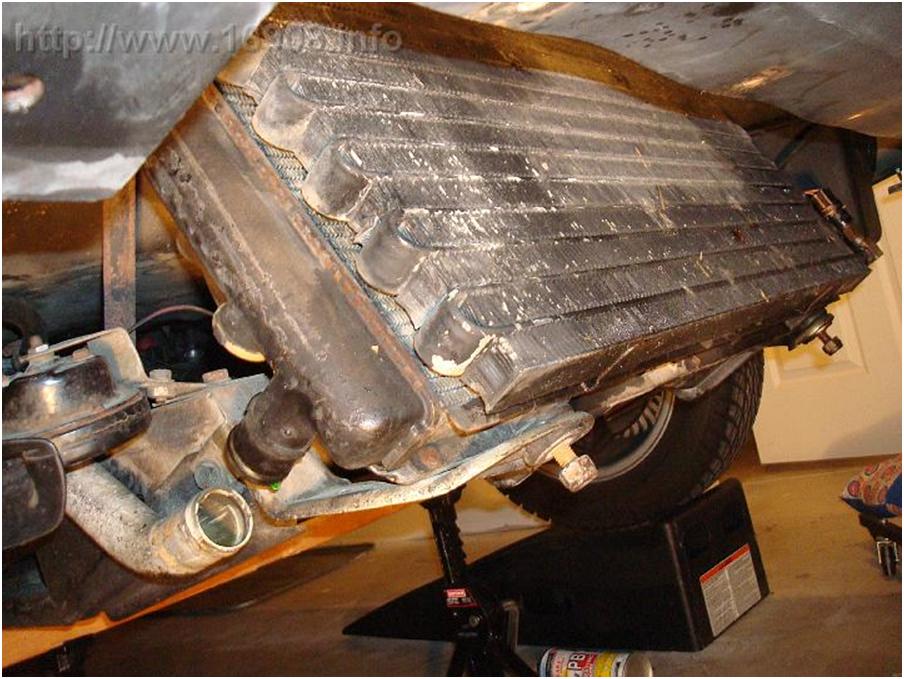 Radiator, condenser and fans removed!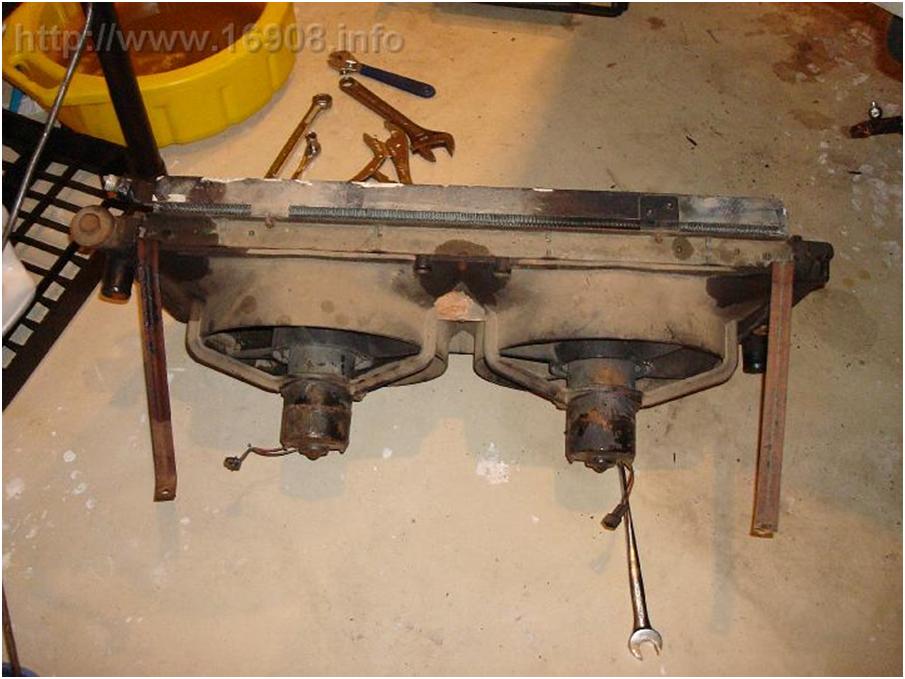 Working on the radiator and browsing DMCTalk in the computer room.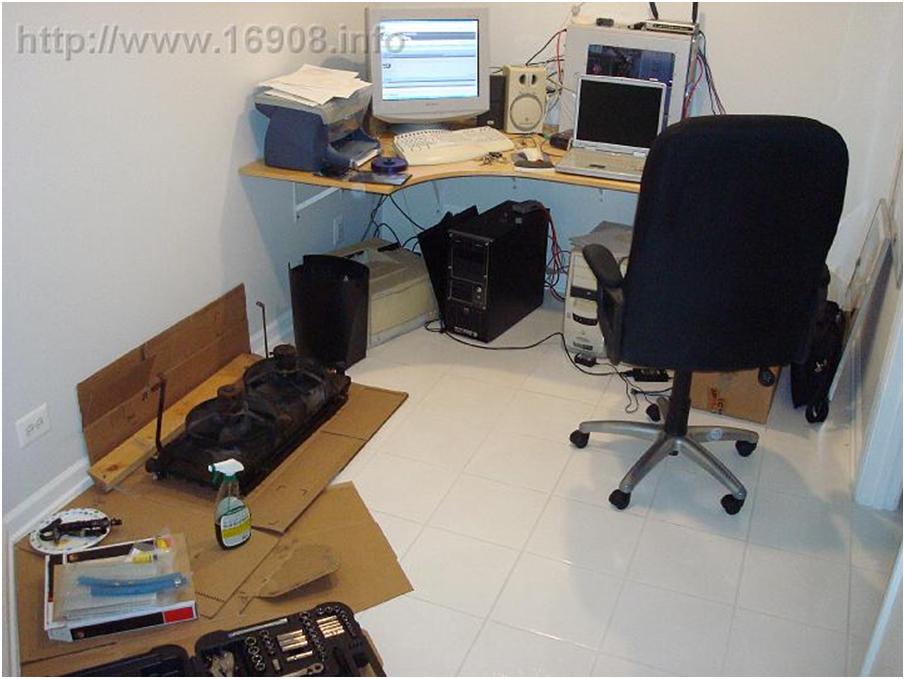 Stock trans cooler, mounting bracket removed:
More coolant pipes removed: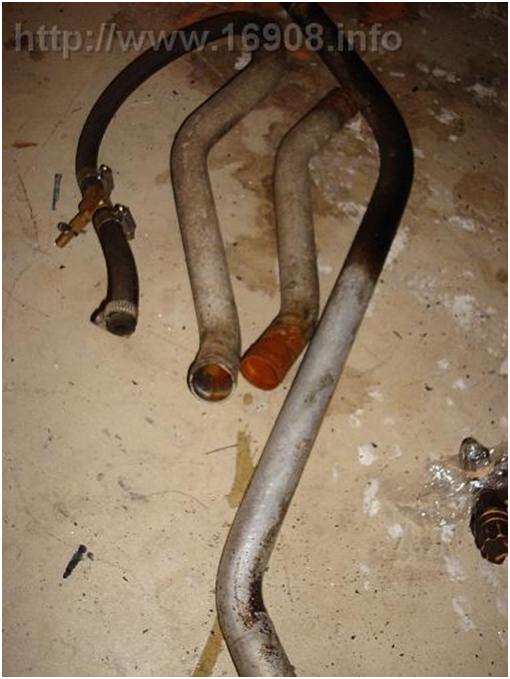 De-Undercoating: Dollar Store Foil pan, CRC Brakleen, Solvent filtering Mask, Nitrile gloves, metal scraper, box of parts, open garage door on a cold day:
Undercoating removed from one pipe: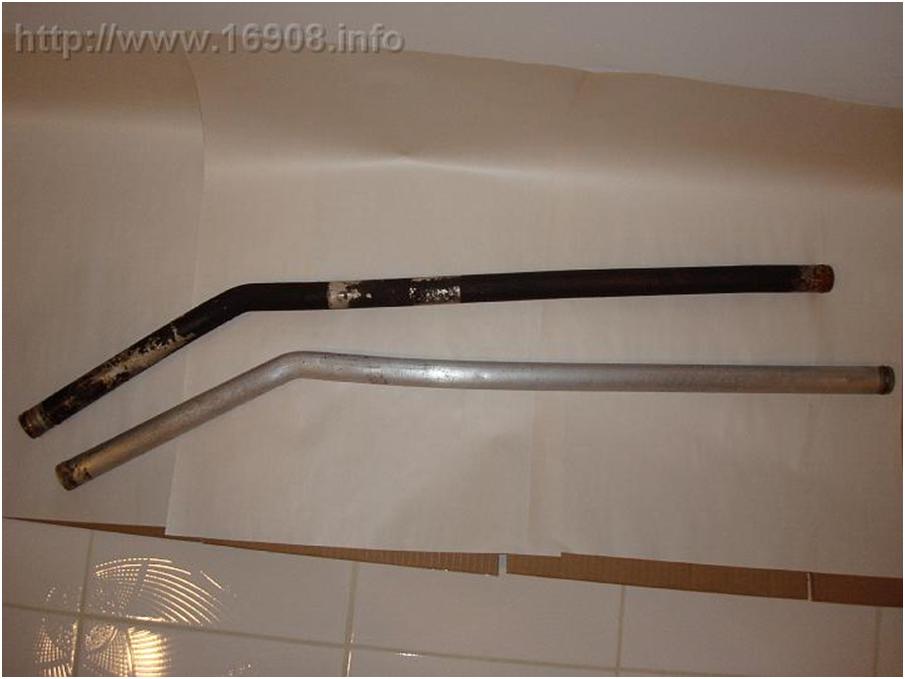 Undercoating gone! Picture for powder coat estimate:
Corners of fan shroud were dremeled away to mount flush with new radiator.
Fan and shroud cleaned, new stainless hex socket bolts used to mount fans. Old rusty bolt below: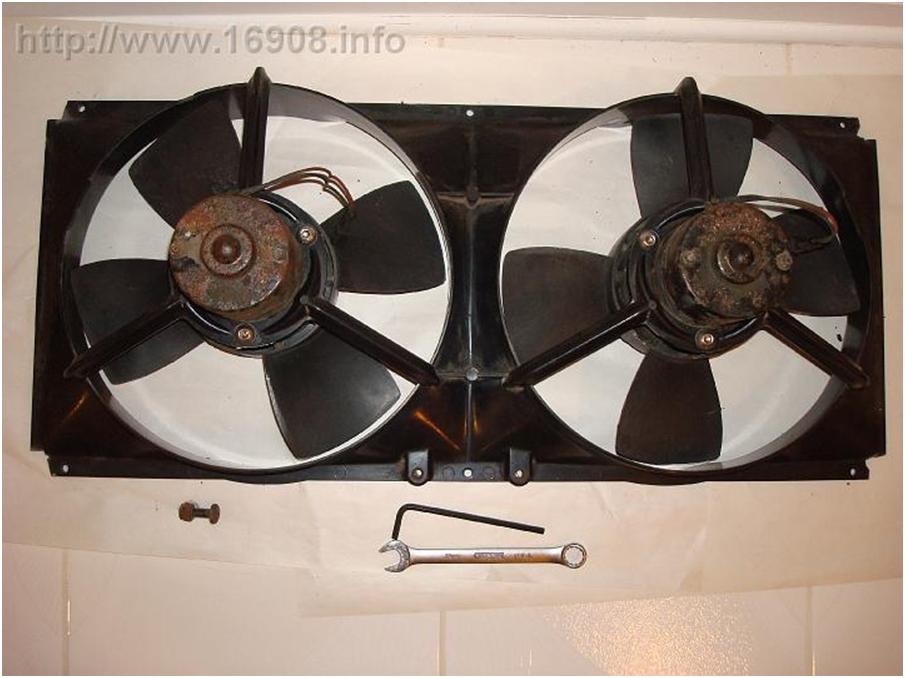 New DMCH Aluminum radiator (with a drain petcock!), condenser:
Old trans fluid hose, new blue hoses and clamps, another used hose I purchased
I need a CD Clamp tool for these. Luckily Autozone loans them.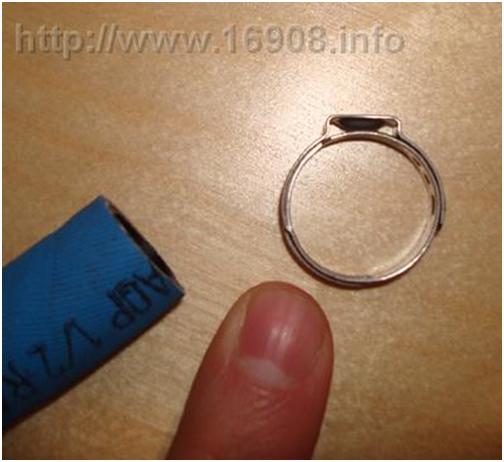 Trans cooler de-undercoated and cleaned. Can't get this hose end off. Looks like the cooler made of brass?
Front of my car. AC lines wrapped in saran wrap. Is that ok? Going to replace the hoses anyway.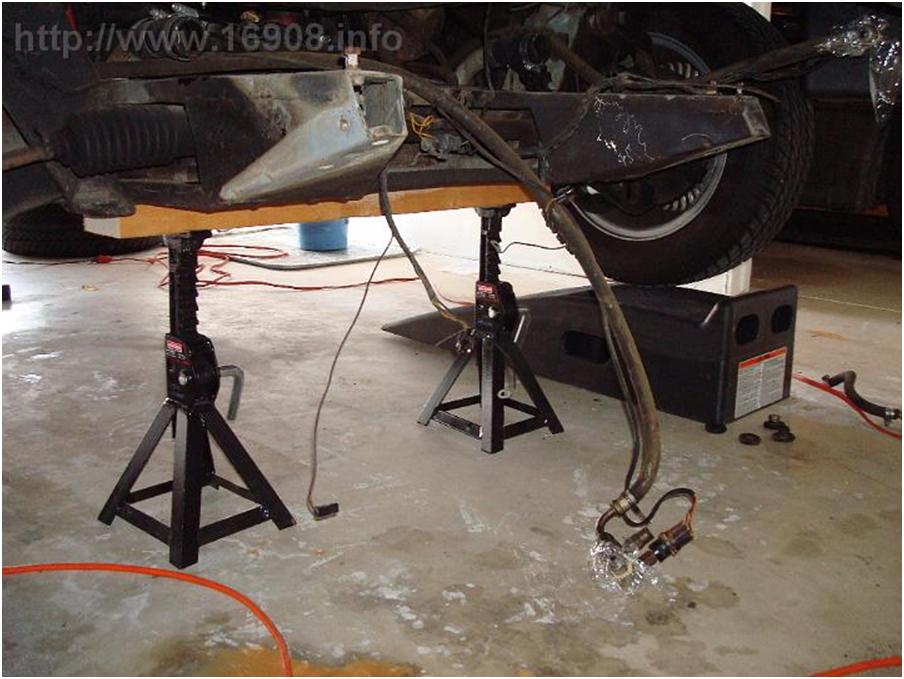 Remove old AC hoses from back of compressor:
I stuffed a shop towel in the back. Is that ok?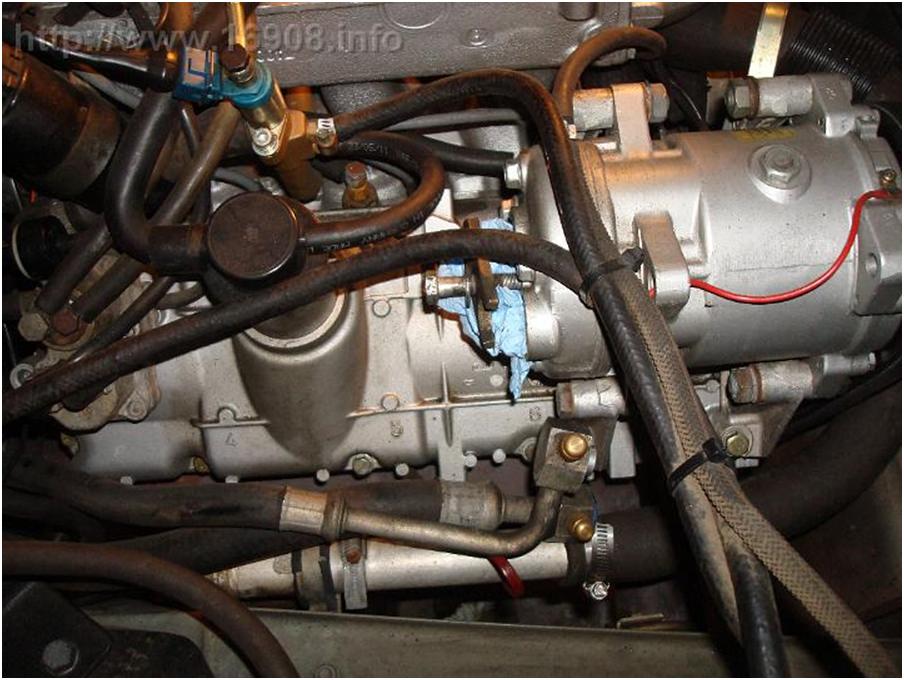 Breaking one of several zip ties:
I ended up cutting the end off the hose:
Got one out!
Cut the one by the accumulator: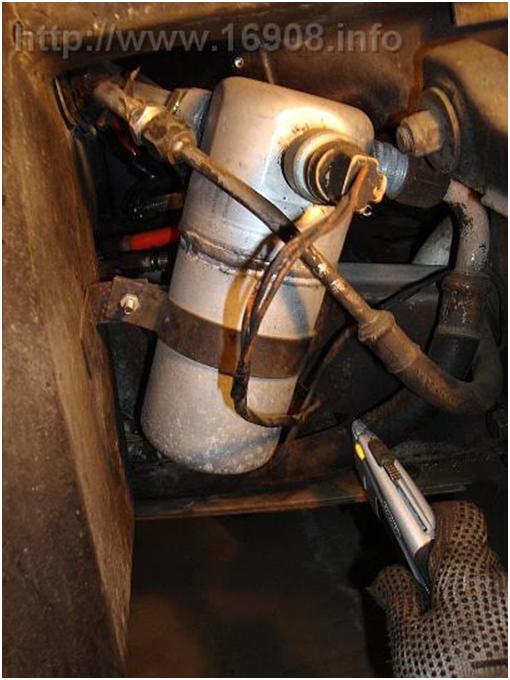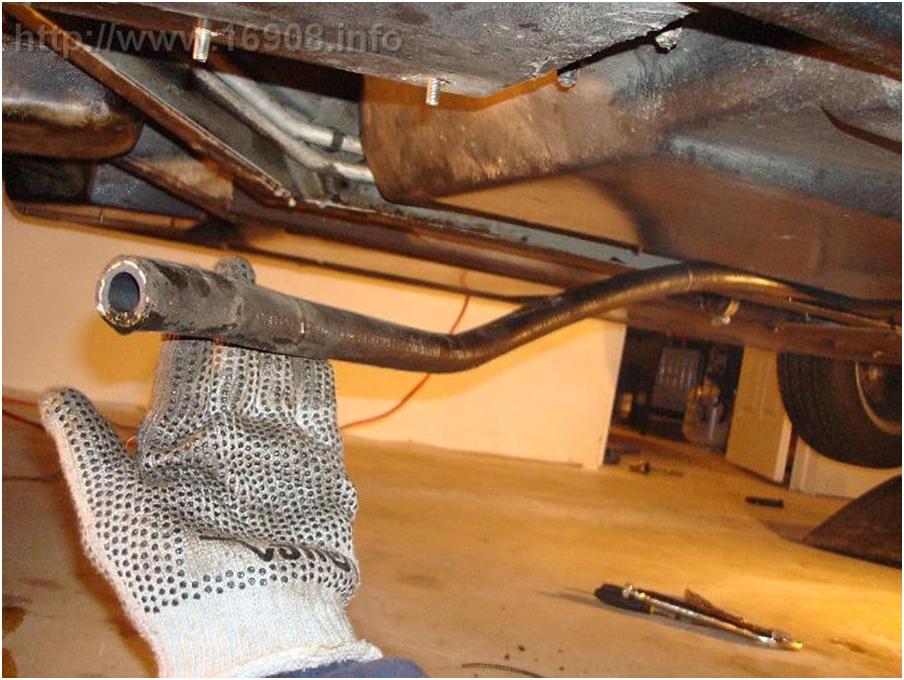 Finally got the last piece of transmission cooler piping out: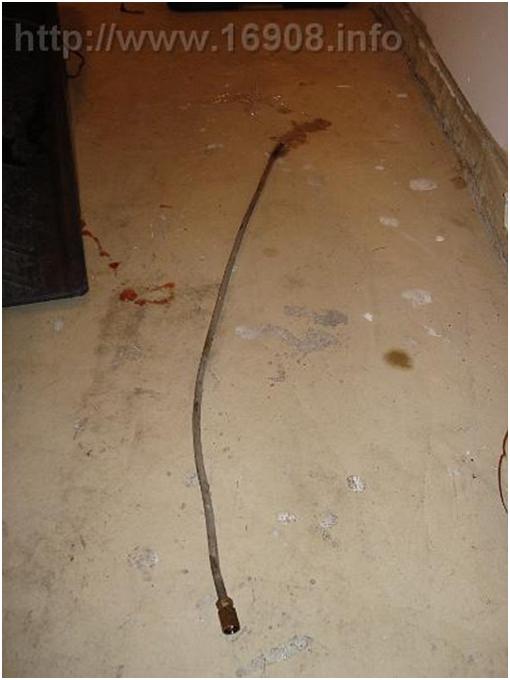 AC hose above the exhaust, fuel filter. Looks like my trans governor wiring is wrapped with tape…
Got another hose out!
Currently cleaning, waiting for a warm day to POR-15 some parts…
Tweet