When I got new suspension components last fall, I found a couple of my lug nuts were stripped. They wouldn't even hold on the bolts anymore. We scrounged up some replacements, but they weren't the right style. Also, several other lug nuts looked like they had been chewed on. So I bought 8 new stainless lugs.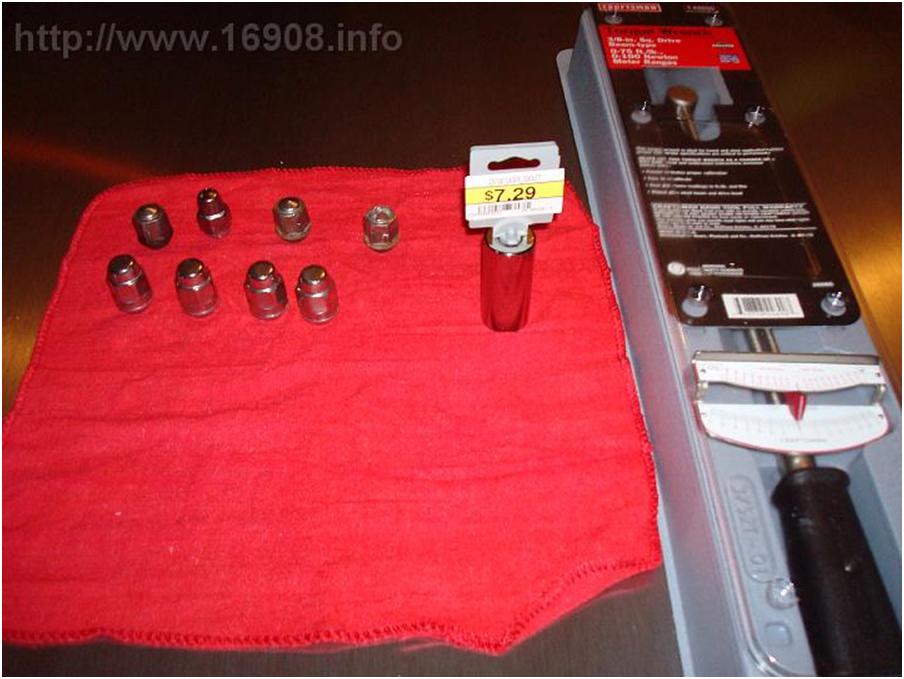 4 new lug nuts in front, 4 old chewed up mismatched lug nuts in back.
The new lug nuts are bigger and longer, so I opted to use them on the rear wheels. I also needed a bigger socket for them since my set didn't have one big enough. I bought the torque wrench but later returned it since it isn't easy to find the last few threads without using more torque than necessary.
Costs:
(8) Stainless Lug Nuts @ SpecialTAuto.com: $2.50 each plus shipping
13/16 Socket: $7.29 plus tax @ Sears Hardware
3/8 Drive Torque Wrench: $29.99 @ Sears Hardware (Returned)

Tweet