I attended the 2016 Delorean Convention and Show. The location was around 175 miles away in Springfield, IL, which made driving very manageable. I also did some volunteer work for the convention.
Driving to and from Springfield, I discovered a few problems with my car:
I definitely have a "hot-start" problem with the K-Jet. Restarting the car after driving over two hours in the heat was very difficult. I plan to replace the accumulator since it's original to the car.
My evaporator box drain is clogged, and soaked my passenger side carpet. More on that later.
The fuel pump boot cover popped off, and was letting fumes into the cabin.
The fuel pump still hums loudly after a long drive, with hot gas in the tank. Someone measured an increase in gas temperature from the gas return line. The hot air dam probably helps keep hot air away from the fuel tank, but doesn't keep the gas tank cooler when returning gas is hotter than when it left.
Anyway, my car still made the trip safely. Here's some pictures: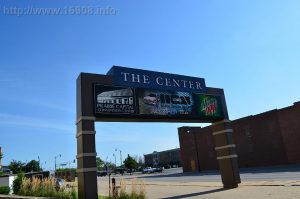 My car, in the lower left, lit up: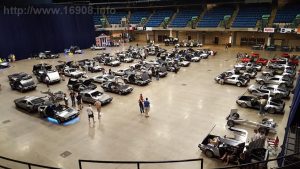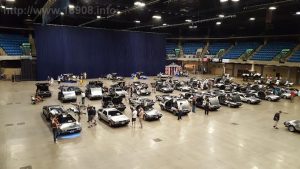 Chris N working his magic on stainless: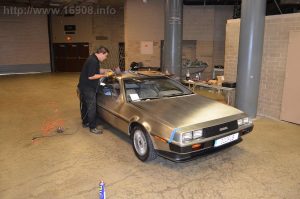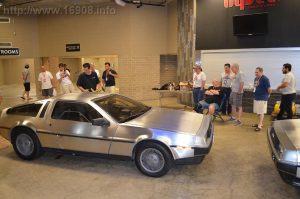 An amazing Digital Dash, in "Corvette Mode"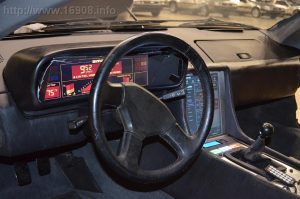 An amazing Digital Dash in "Delorean Mode"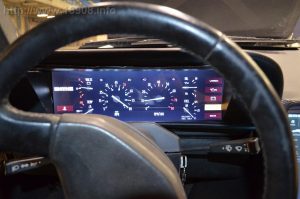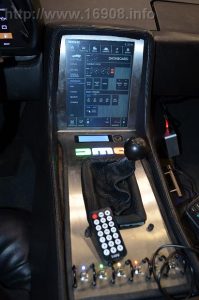 Glossy: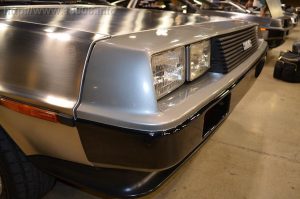 DPI Stainless Frame with lots of fingerprints: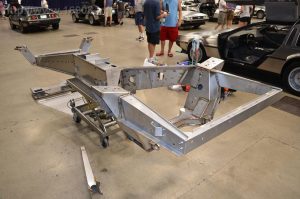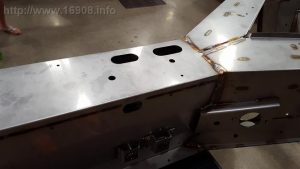 Packing up. My car with the D-Rex:

Tweet